With my time running short in London and my year here coming to a close I thought I'd branch out a little and just wing it and try some new places merely based on sight or online reviews so here's what I found since January:
All three restaurants I visited this past month were superb but the big revelation was Son Tam House in Shepherd's Bush (mighty close to Chiswick though on Askew Rd.).  This place is one of the most phenomenal Thai restaurants I have ever had the pleasure to dine at.  The sweet chili sauce spare rips fall off the bone and are downright delectable and addicting.  Trust me, you'll have to control yourself as not to eat only them.  The spring rolls were solid but not extraordinary though.  Your mileage may vary.  The pancake with aromatic duck were really good but a touch dry and with so many sauce-based dishes available I'd say go that way.  The spicy chili pork with fried rice was spectacular.  The dining comes complete with your waiter telling you if you're eating your meal improperly (!) but he was utterly charming at it.  I loved the whole experience.
Spicy chili spare ribs: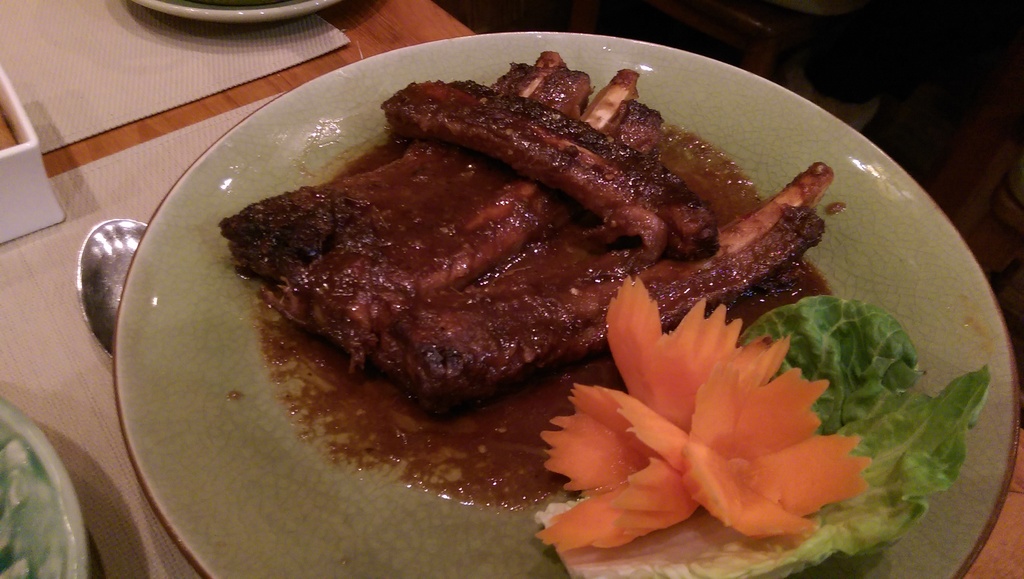 Spring rolls: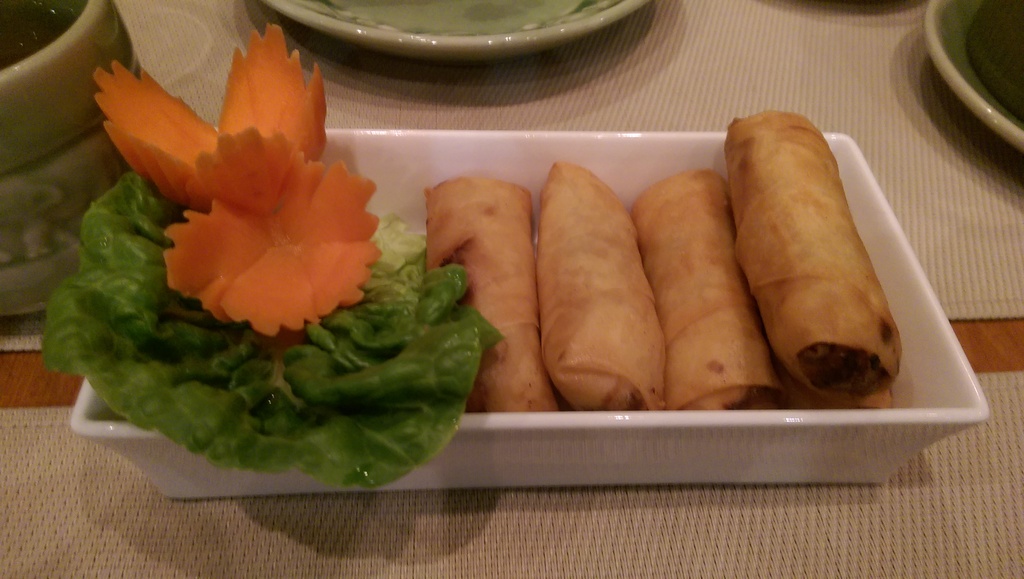 Pancake duck: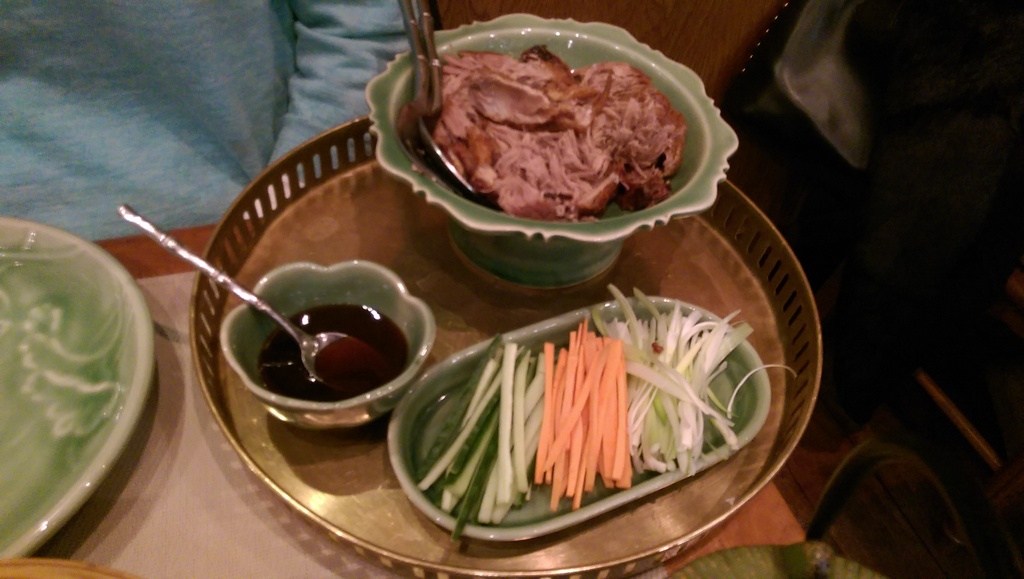 Spicy pork: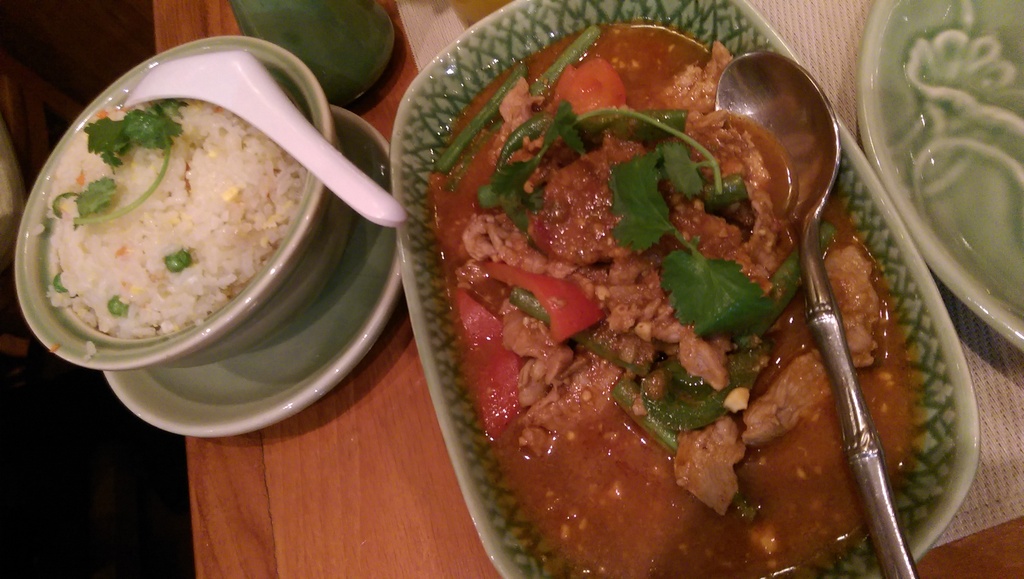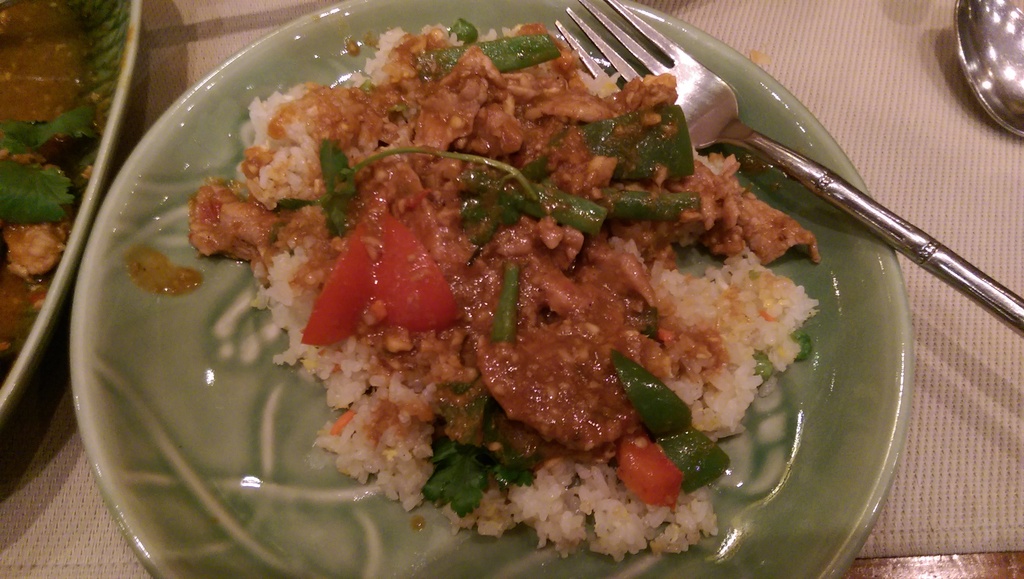 Next up was a trip to W8 in Kensington.  Now this is a first-class restaurant.  Sure, the portions are small but expertly created and beautifully presented.  The staff is very attentive without being a nuisance and when our waitress heard us mention it was my birthday they brought out a lovely chocolate plate.  It's slightly expensive and I encourage making reservations but worth it.  They are also very smart in that they don't over-book.  You may notice empty tables on off hours but that's to balance the staff on duty.  Very smart.  I started with the salad of baked heritage beatroots, scorched onion cream, crispy kale and balsamic and it was really special.  The raviolo of corn fed chicken, melted onions and winter roots was also delightful.  For my main I had the roast rib of aged Ayreshire beef with Yorkshire pudding (I find it hard to resist a good rib and Yorkshire) and also the pumpkin gnocchi with smoked chestnut, chanterelles, black cabbage and pickled walnut.  Brilliant and perfectly prepared.  Desert was Yorkshire rhubarb and Cox apple crumble with vanilla ice cream and warm chocolate pudding, salt caramel and vanilla ice cream instead of the offered banana ice cream (sorry, I hate banana but they were very accommodating).  Absolute genius.  Oh yeah, and the gluten-free bread was the best I've ever had.  Highly, highly recommended.
Salad: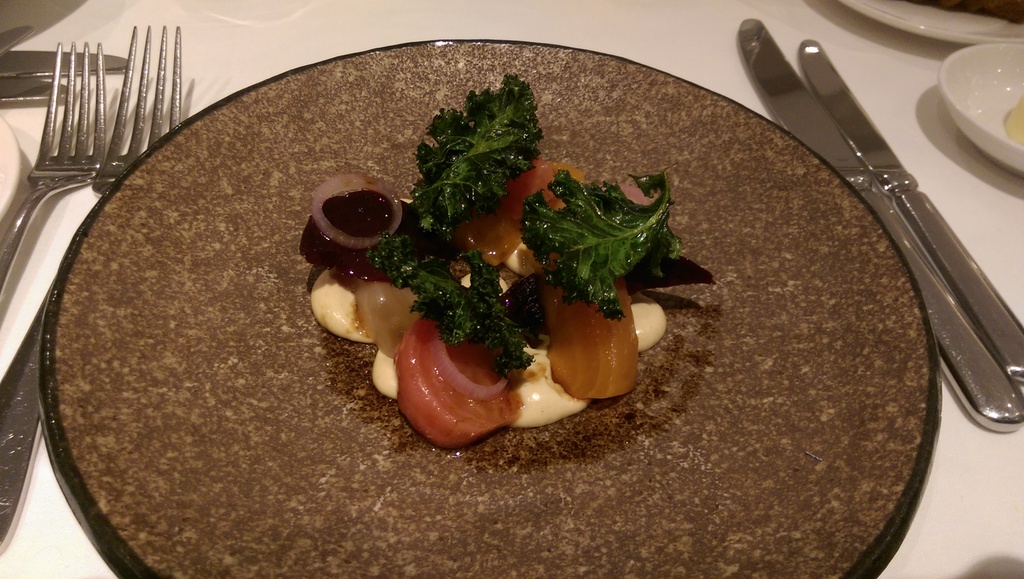 Raviolo: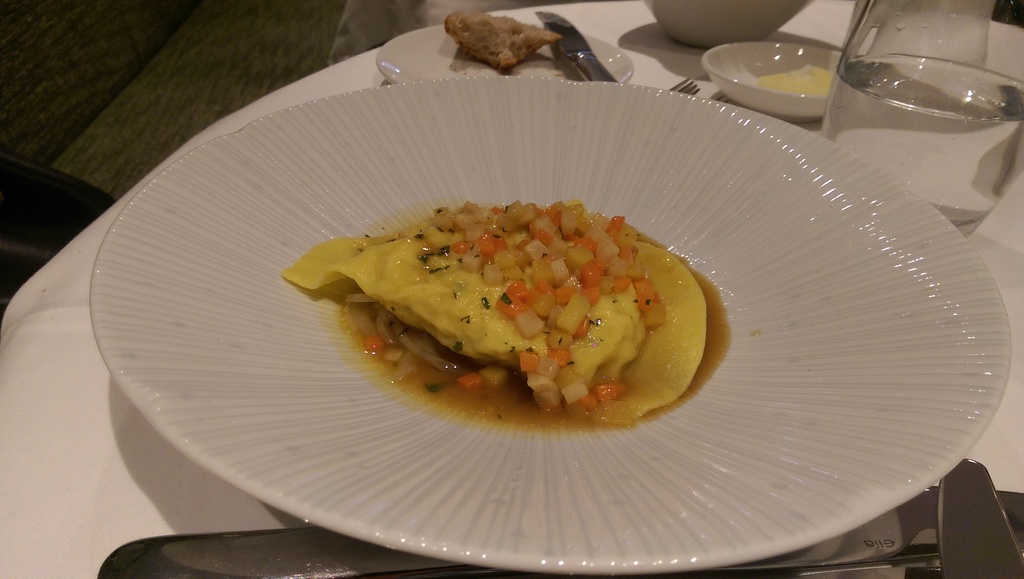 Gluten-free bread: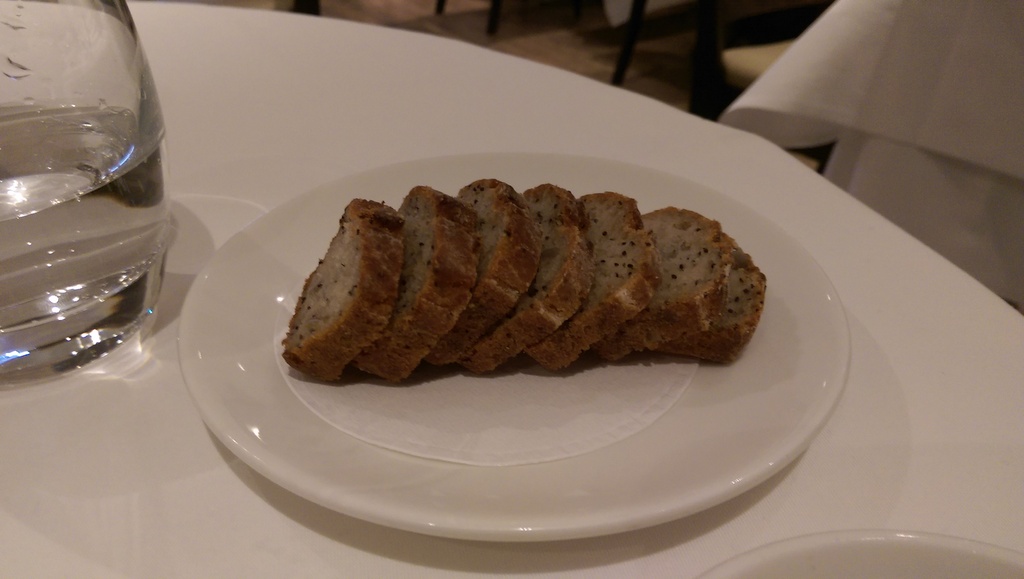 Pumpkin gnocchi: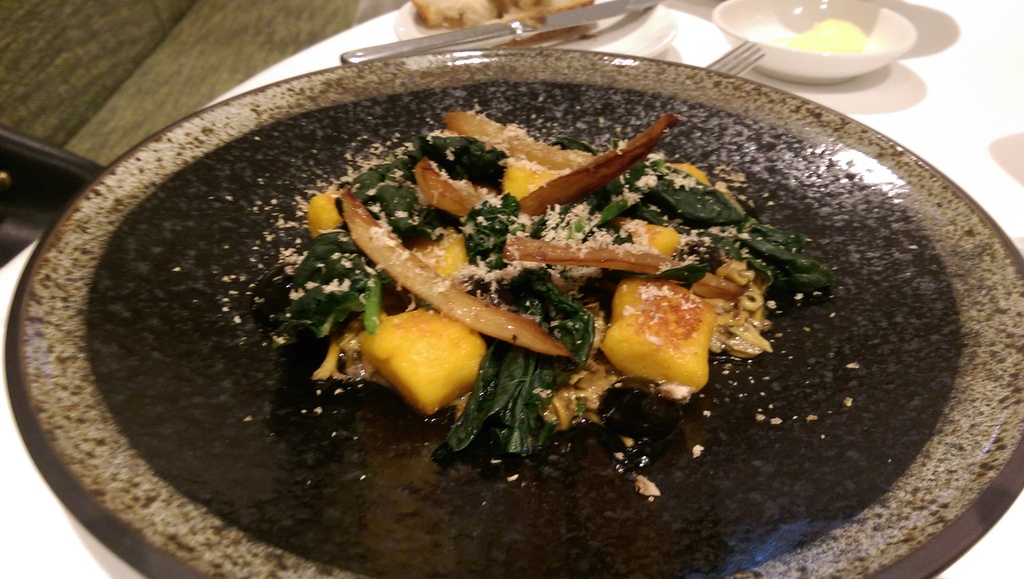 Rib eye: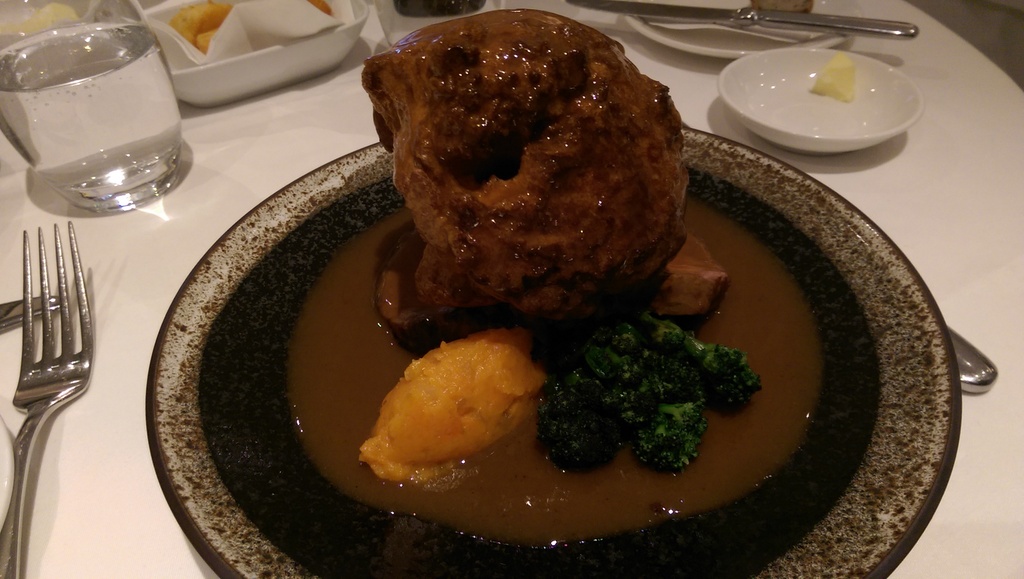 Desert: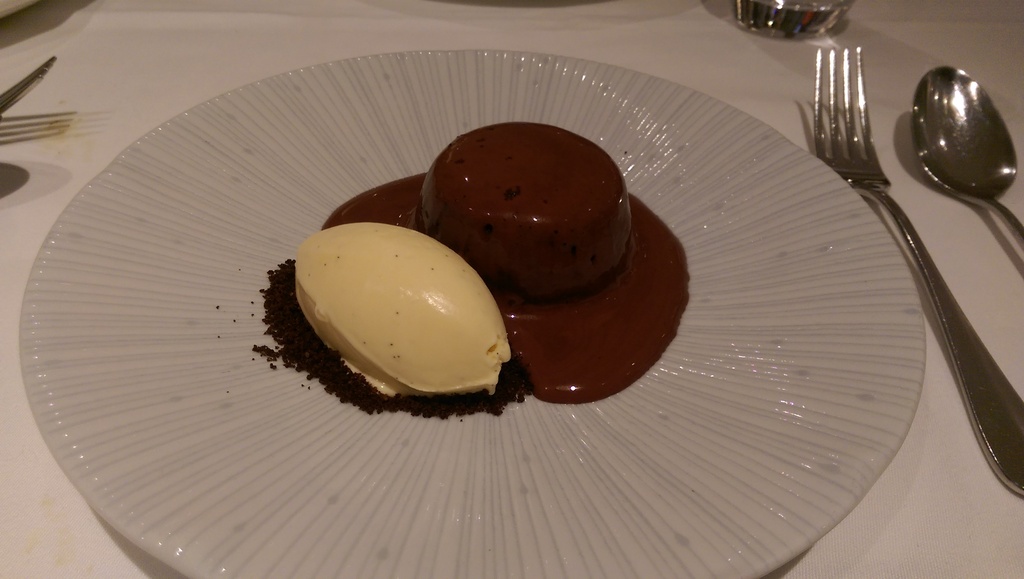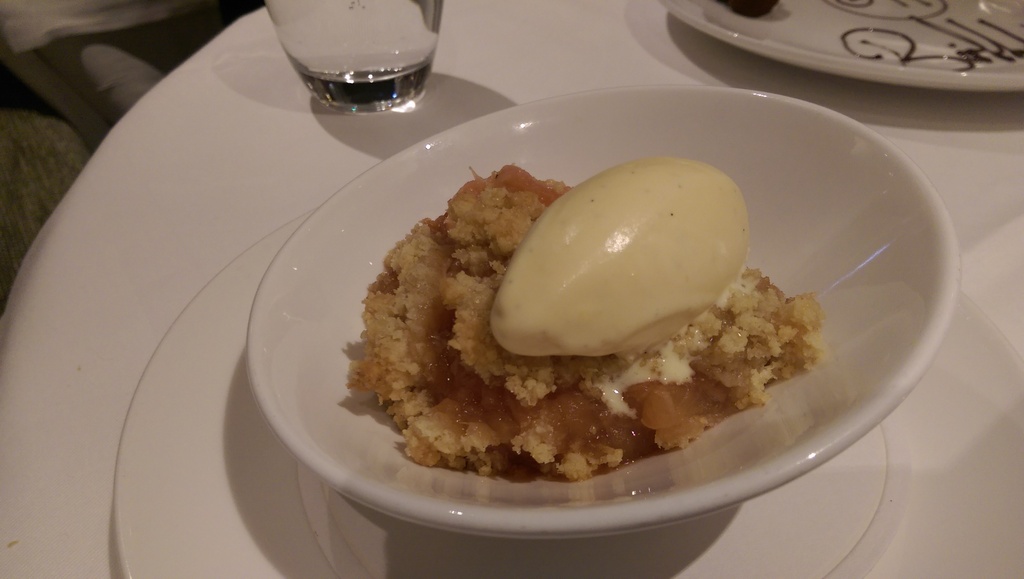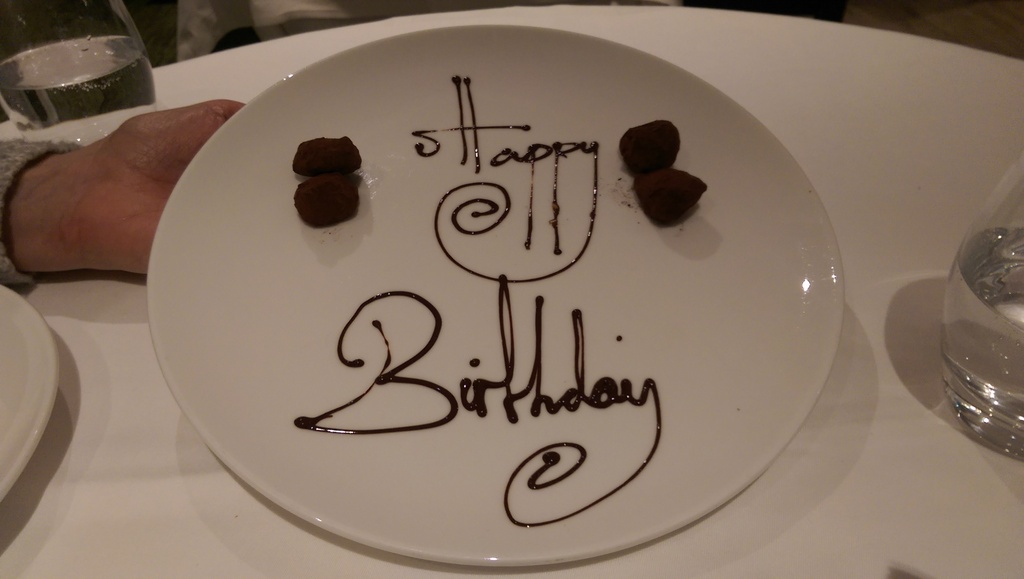 Last but certainly not least is Tamp Coffee and Tapas in Chiswick.  This is a fairly new restaurant on Devonshire off the High Road so I'm not sure many know of it yet but it's worth finding.  We tried a pretty good cross section of the tapas, all were genuinely excellent and the service was very friendly and helpful.  It's a cozy little spot.  One caveat though: it seems after a certain hour the "coffee" in taps and coffee doesn't apply as we saw two different couples walk after they were told they don't serve coffee after 7pm.  This seems silly for a place with coffee in its name but I can live with it since the food was so good and interesting.  I would like a coffee after my meal though.  The lentil salad that came with the potato tortilla of the day (not what Americans think of a tortilla BTW) was really substantial and seasoned perfectly and very fresh.  The belted provolone was to die for with their brown sour dough (ask them for white bread if you prefer) and the platter of Serrano and Iberico hams were solid though I preferred the Serrano to the much heralded Iberico.  Their Gordal olives were grand and excellent (I had two servings!!).  Highly recommended.
The lentil salad: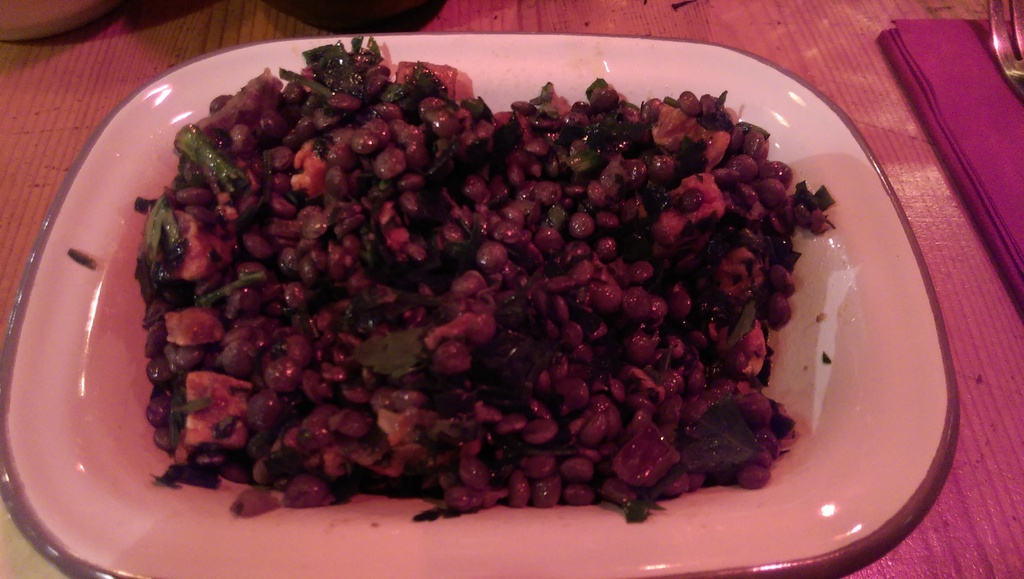 Potato Tortilla: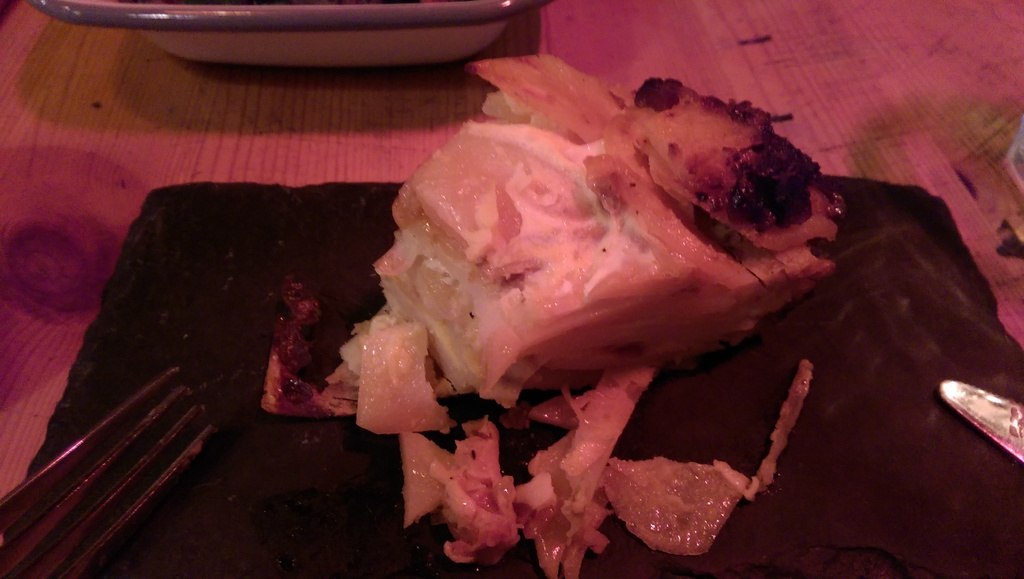 Melted provolone: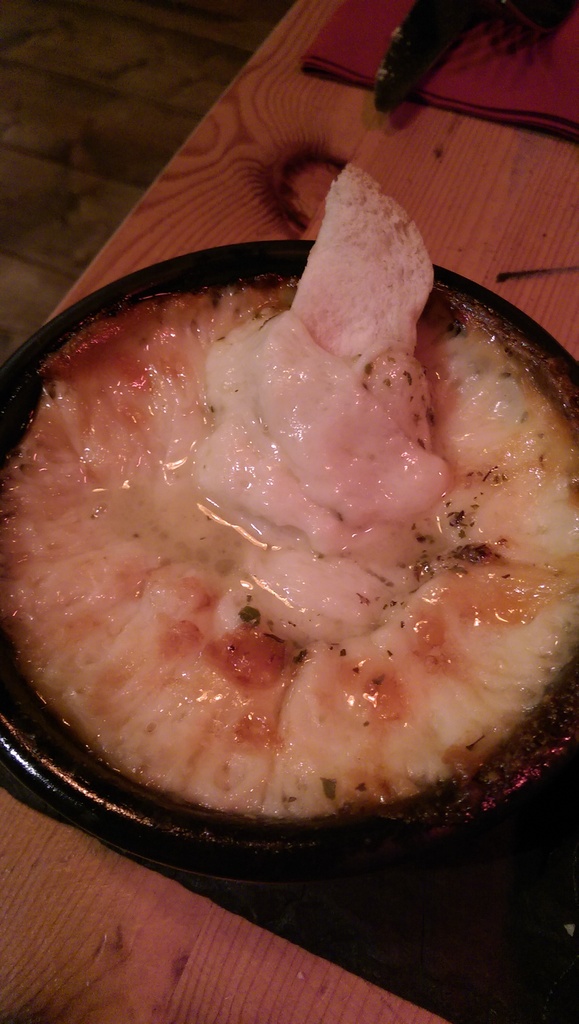 Olives: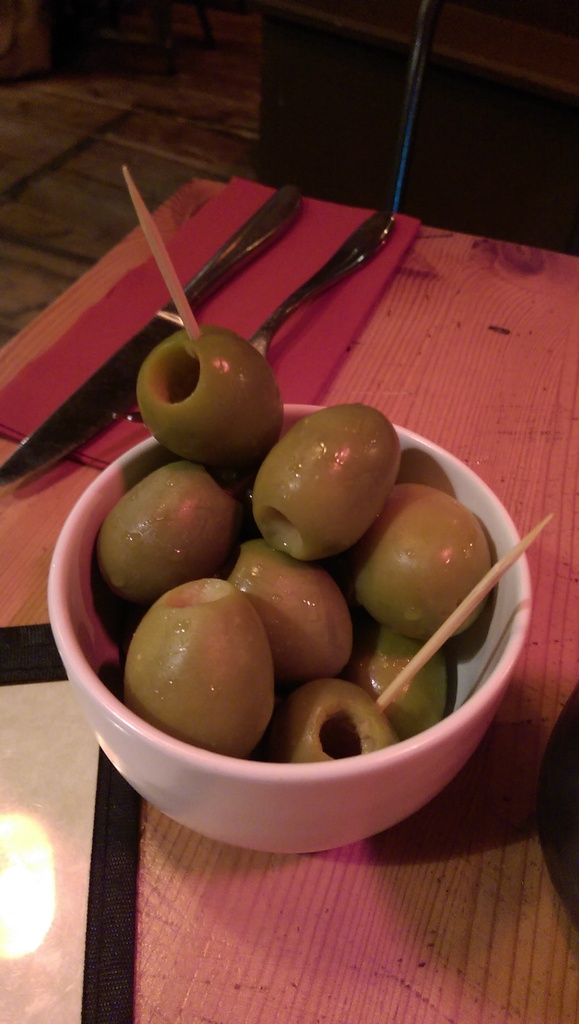 Hams: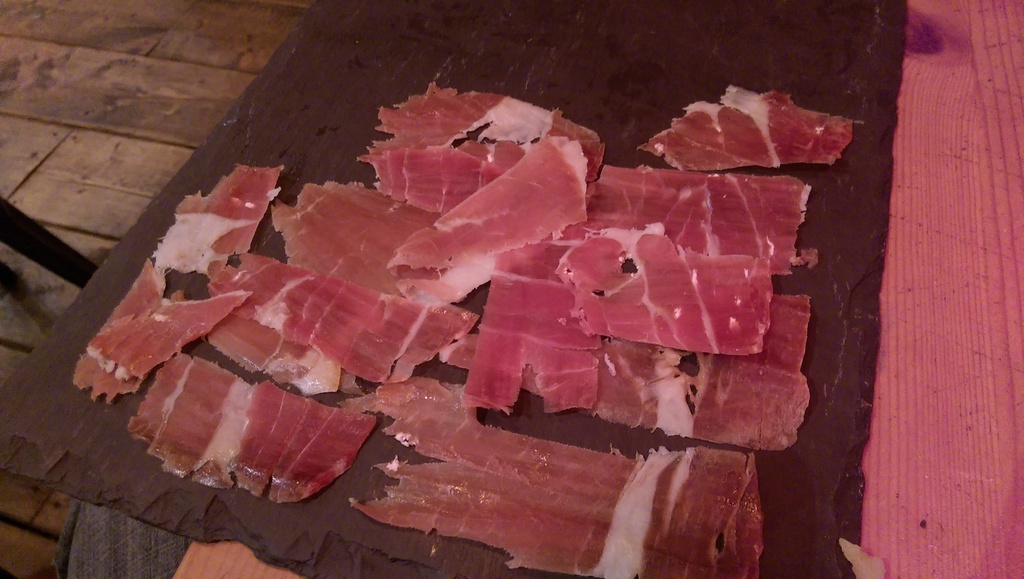 That's all for this month.  See you next time.  Eat well and ciento anni!
Ed