So on my return from my quick trip to Nashville I was able to dip my toes back in to a few spots I'd visited previously here in London to see if I'd like, or dislike, them as much as previous visits.  Here's what I found:
Went to Cotto in Lambeth North twice more for a total of three.  I still recommend it, though my Sicilian pasta was a little lackluster and plain on my second visit but still better than 90% of places calling themselves "Italian".  I'm a big fan of olives and the crew at Cotto win me over each time with a nice little bowl of marinated olives and good, fresh, hearty Italian bread.  As someone who's half-Italian I can tell you that bread and olives/antipasto are no small thing.  On my third visit I had a very good though unusual lasagna.  Not the typical layered lasagna I grew up with but a baked bowl of nice sauce, meat and topped with toasted cheese.  It was great and made even better when I dipped bread in the formidable leftover sauce.  My dining companion had the fish which was very good as well (pics below).  The staff is friendly and obviously love their work and are all real Italians who speak fluently.  I must add that a free improv friend of mine (Iklectik is nearby after all) says he didn't like the food the one time he tried Cotto so to each his/her own.  He did admit he would try it again on my recommendation.  My advice is to lay off the "tourist" standards (Bolognese sauce!) and look to the specials or home made offerings on the menu.  I never order off the menu without asking the chef "what's good today?" first, especially in an Italian place.  The best chefs use the best, freshest ingredients each day rather than stick to the faves.
A really great place I tried for the first time is Kitty Fisher's in Mayfair and it was a highly regarded and reviewed place that actually lived up to it's billing.  The anchovy on toast appetizer was fresh and delicate without being overpowering (as bad anchovies can be) and I asked and they were Spanish anchovies.  Very nice.  My main course was something new for me, Galician beef.  I can't remember the last time I ate any meat cooked less than medium but they assured me medium rare was the way to go with this and they weren't wrong.  I might have been the best beef meal I've had in 20 years or more.  Perfectly seasoned and aged and very tender.  My veggies were also well chosen, crisp and properly cooked and the potatoes also just right.  A perfect meal.  I hear Galician beef will be a big thing soon in the States as well.  My dinner companion had the turbot and while that meal was also expertly executed she complained the fish could have been fresher.  But the wait staff was very attentive without being overbearing and knew their stuff. A++ from me for Kitty Fisher's.  Highly recommended.
Two trips to the Duke of Sussex in Chiswick this month.  The first time for tapas which were all excellent and varied and beautifully presented.  The pate was delicate yet not overwhelming, the olives excellent, the potatoes with chorizo a nice twist and though I didn't partake in the salt cod fritters I hear they were also great.  They have a great bar with many beers on tap but for non-drinkers like myself they have a great choice of Fentiman's fermented drinks and sparkling water on hand.  The second trip we went back for proper dinner and they had a great menu with very diverse choices.  I had the vegetable paella while my date had the scallops with shrimp over black rice.  The black rice was so salty it was almost inedible but they must have realized it and came over to ask about it and offered free dessert as compensation.  I was impressed how proactive they were on this as we were just discussing it and they couldn't have heard us.  Turns out it was a new dish which is why they asked.  The desserts, sticky toffee pudding with clotted cream and vanilla ice cream and chocolate brownie with almonds and any ice cream you wish (I chose an excellent pistachio).  They also apologized for the long wait for our meals just when we were getting restless so the staff actually cares and is alert.  There's a nice casual feel here with lots of room so I don't hesitate to recommend it strongly.
If you happen to be in Kew Gardens, perhaps for the Royal Botanical Gardens or to visit Chandler Guitars (!) a good place for a quick bite right near the tube station is Torelli cafe.  Even though we got there after 1pm they still had breakfast choices available which I love.  I can eat breakfast any time of the day.  Mostly Italian-influenced but not your normal straight Italian fare.  Sandwiches, wedges of multi-layered lasagna pie, salads, just about anything you'd desire and really not bad stuff and not expensive.
Last but not least I'm a big fan of noodle soups/Pho's and there's two places in Chiswick that aren't bad, Hare and Tortoise (which bills itself as Japanese but that's not entirely accurate) and Ngon.  Both have their charms but are completely different from each other.  Different broths, different approaches.  There's something to say for both but Ngon is truly closer to Vietnamese Pho though Kien Giang in Nashville has spoiled me for Pho's since they are so excellent.  That said, it's a decent soup with good noodles and not disappointing.  Hare and Tortoise is more like a combo chain Japanese/Asian place but I kind of liked their noodle soups from the ramen I had the first time and miso the second though the miso was far, far from what I was used to from living in Japan and NYC.  However, for a quick, warming bite it isn't too bad and not expensive.
All pics below with captions including my good fortune in seeing VM Bhatt at the Nehru Centre with some of his Indian compatriots from Desert Slide feat. the incredible Anwar Khan on vocals:
Olives at Cotto-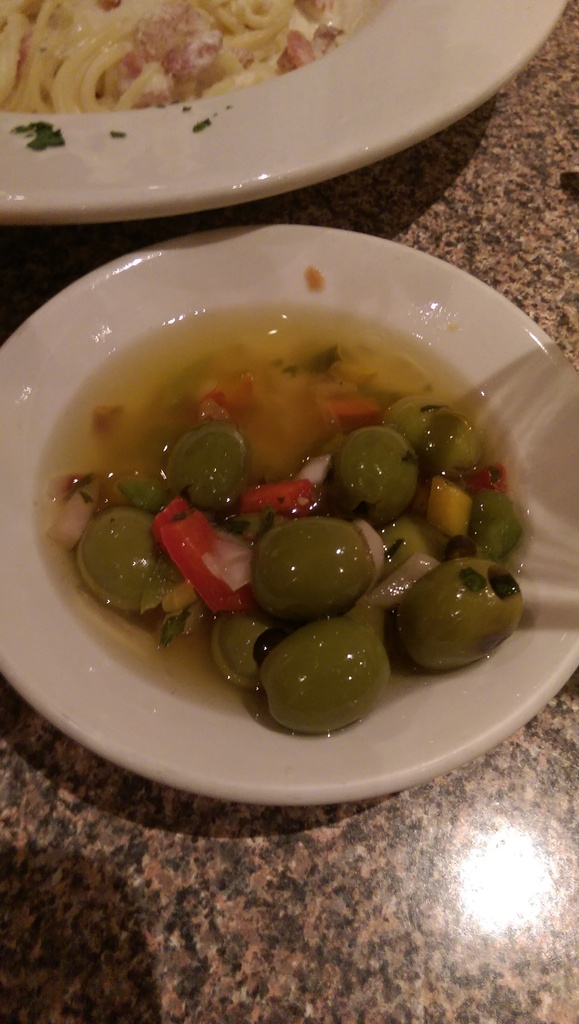 Lasagna-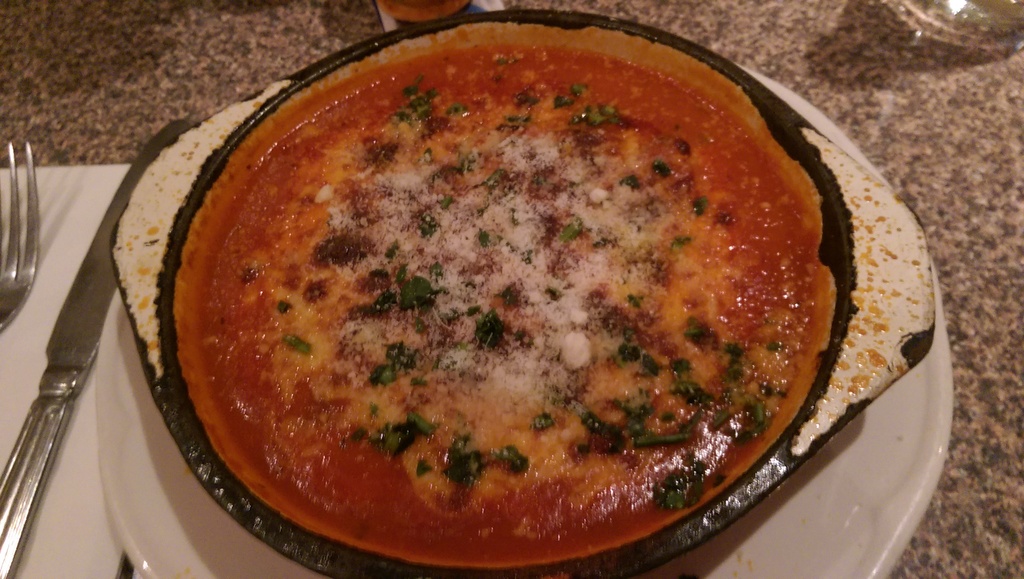 Linguine carbonara-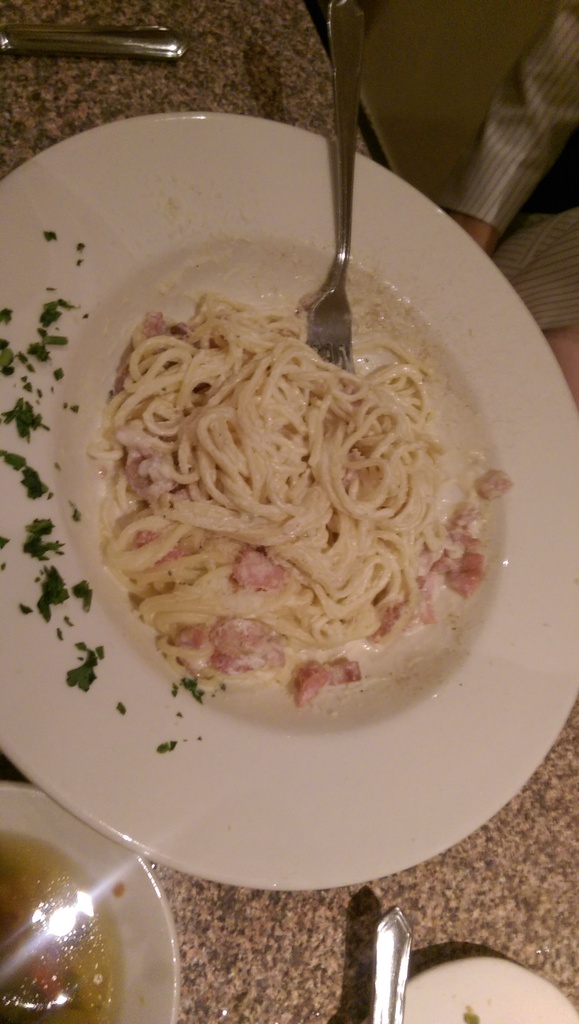 Duke of Sussex tapas-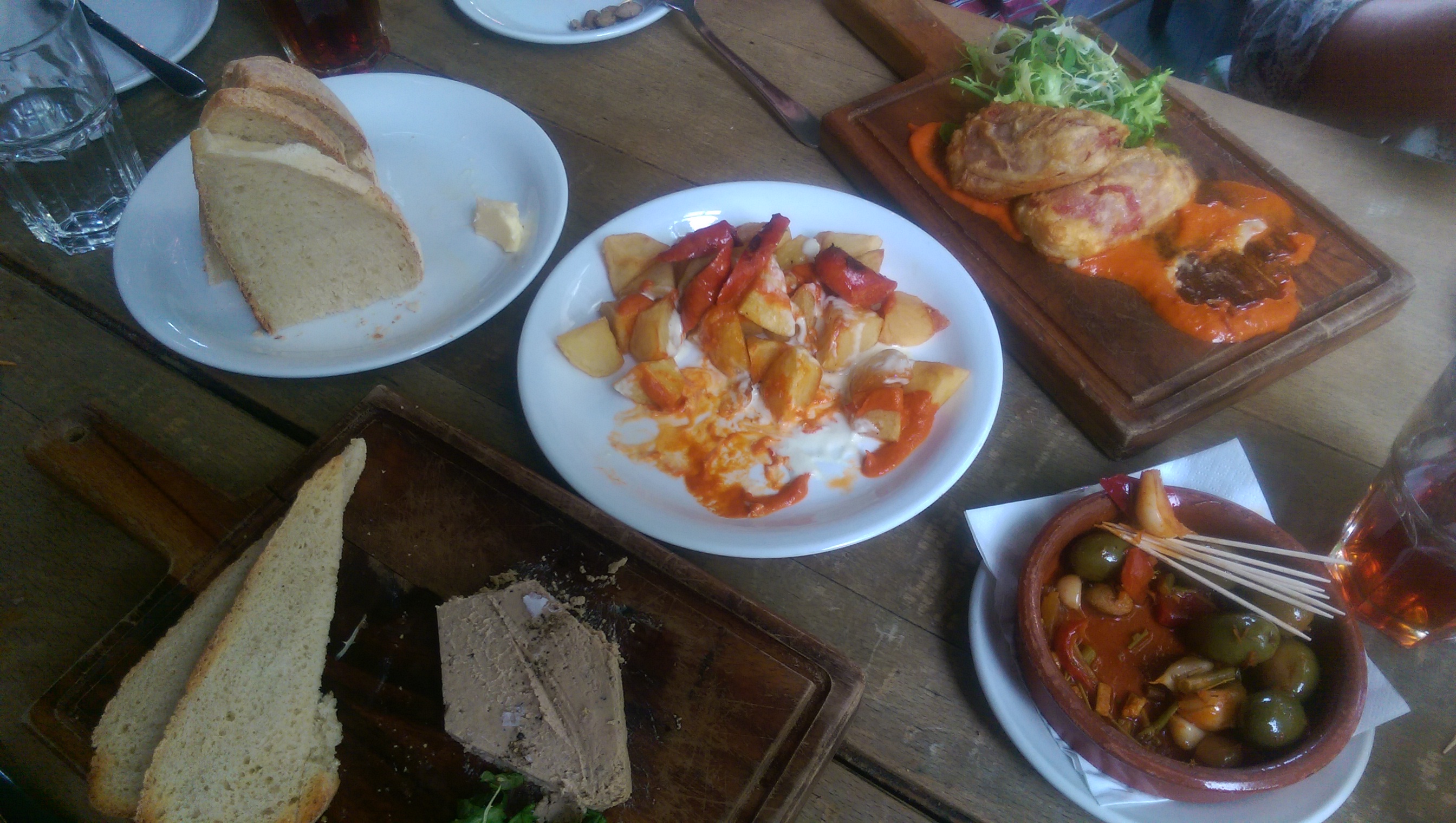 Duke of Sussex olives (after eating a bit)-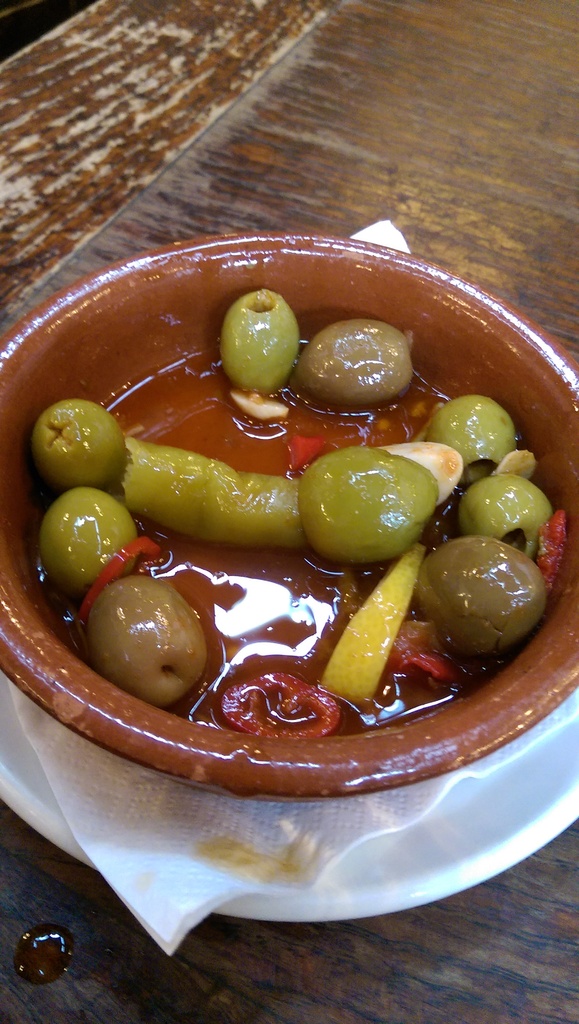 Paella-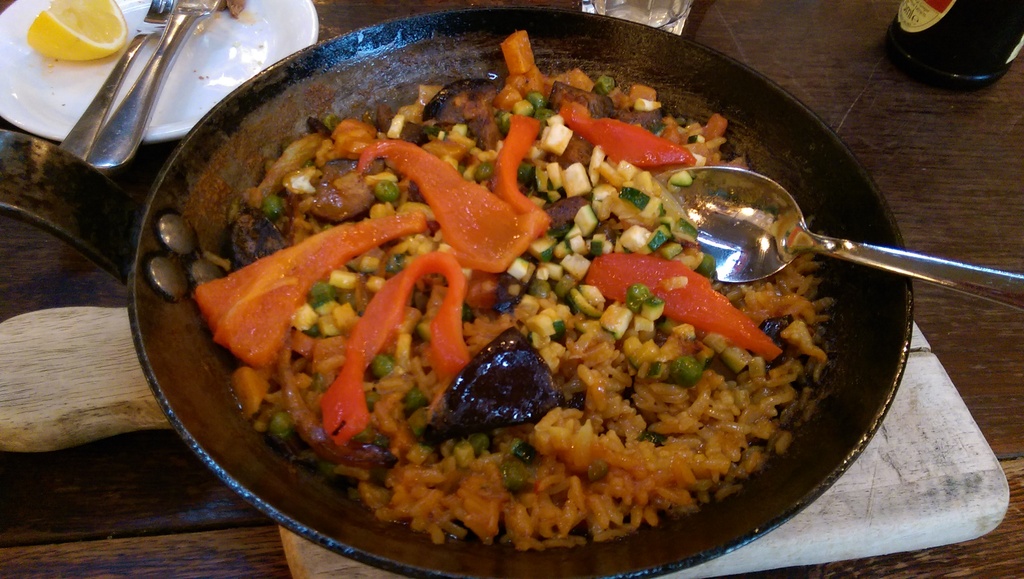 Scallops and shrimp over black rice-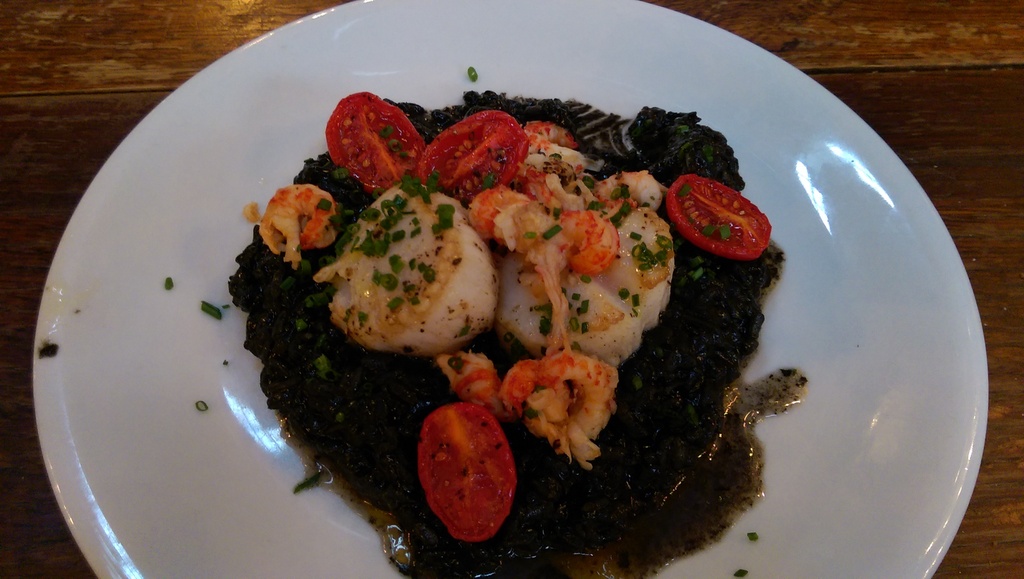 Torelli cafe late breakfast-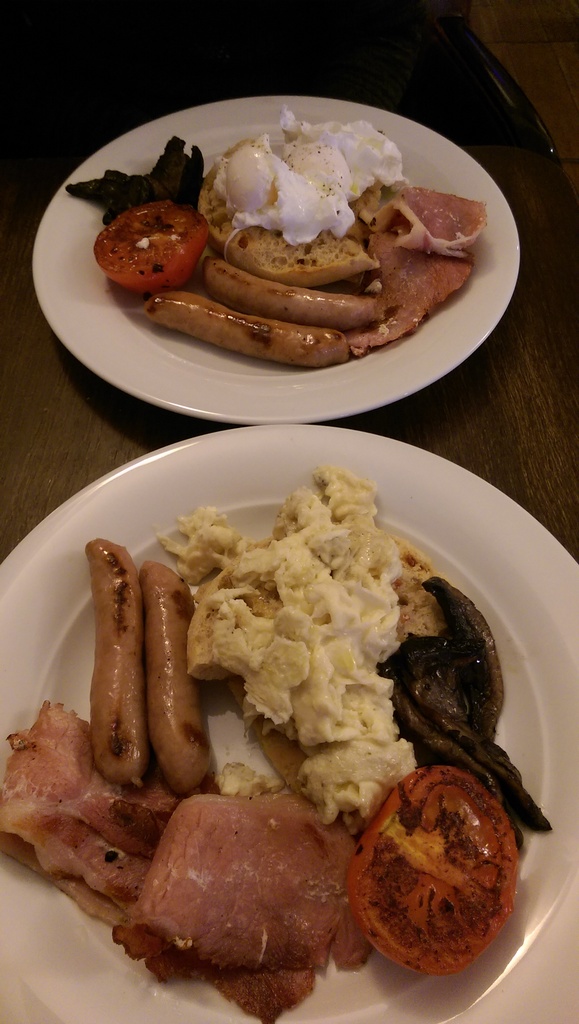 Hare and Tortoise ramen and "pho"-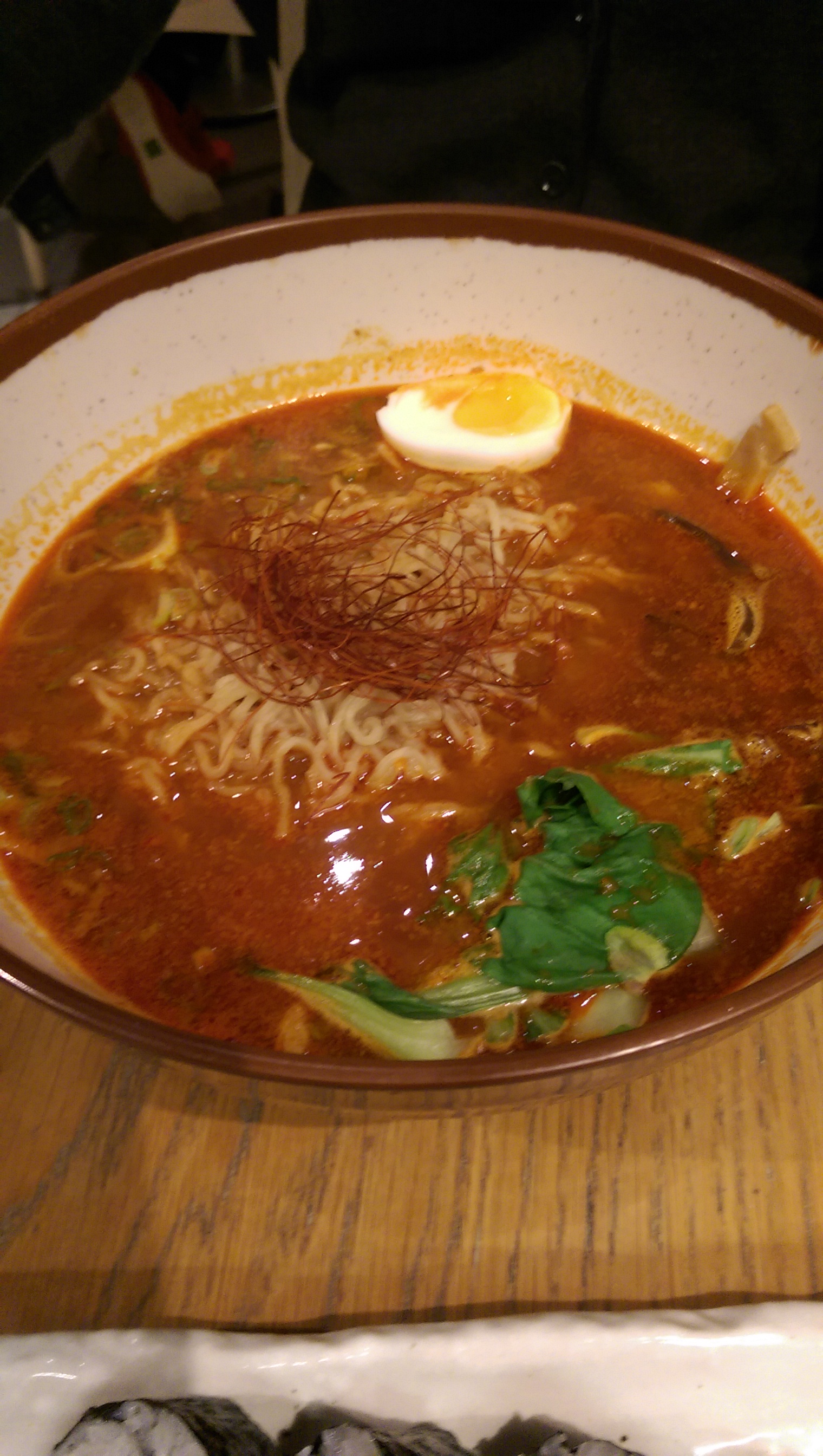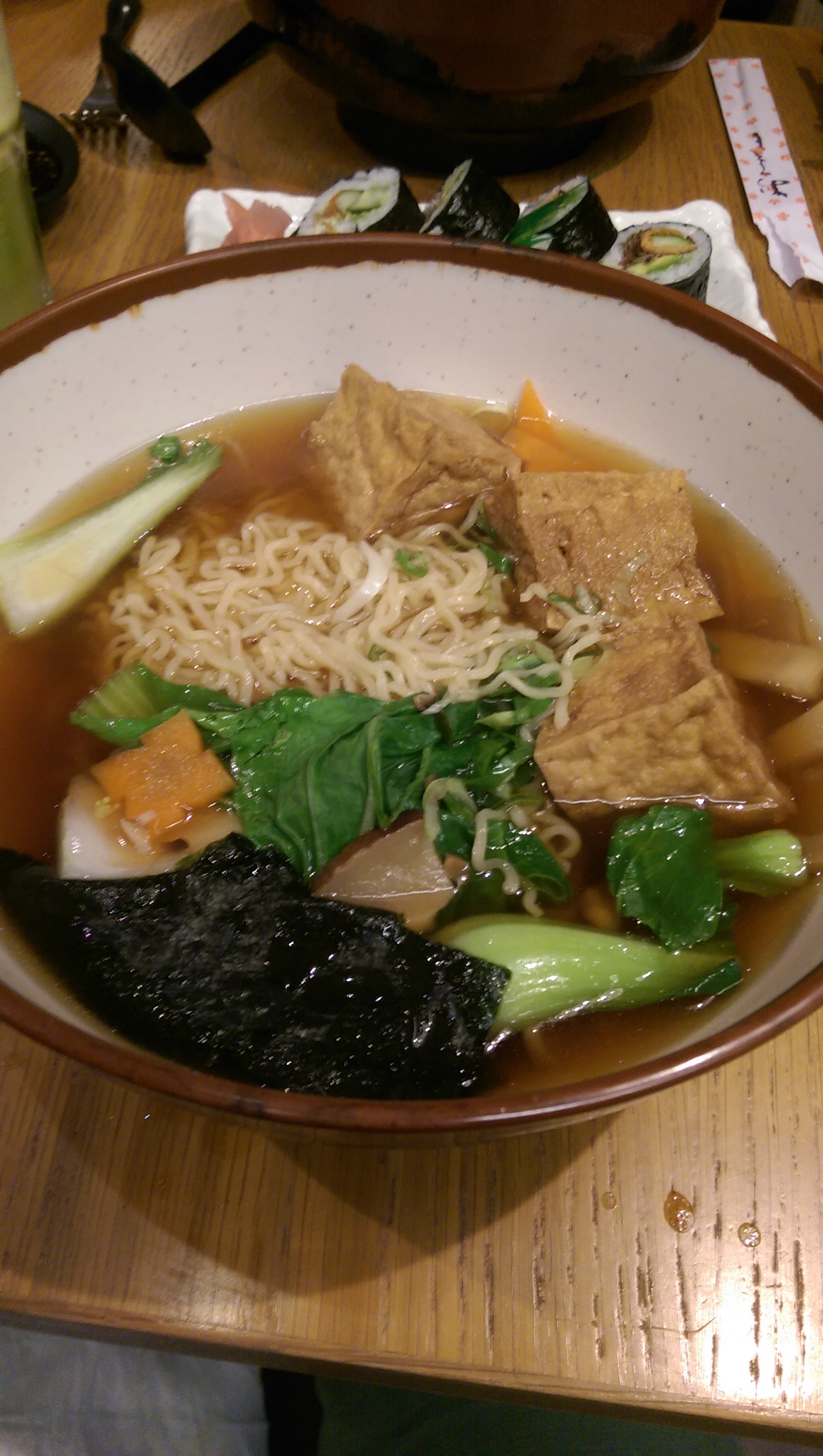 VM Bhatt and Desert Slide a the Nehru Centre (more on him in an upcoming post and my slide guitar podcast)-