Been a few more culinary treats (and tricks) since my last post so I'd like to share and wish everyone a safe and happy holiday season:
Vino Teca is a chain of restaurants in London but is very well designed and executed.  You get a very "small town" vibe from the decor and presentation yet the food is beautifully and carefully prepared (we sat near the open-form kitchen) and the staff is excellent.  Slightly left-of-center dishes are a nice twist on familiar fare and everything was hearty and delicious.  Olives, cheese plate, potatoes, squid and buffalo mozzarella were great as starters and ample.  Ravioli, pork, hake over lentils also were excellent as main dishes and the blood orange infused creme brulee was fantastic for desert.  Not too pricey either.  Recommended.
Big thumbs up for Mazi in Notting Hill.  Greek-French fusion and though that may sound weird I tell you it's not and one of my new favorite places.  The dips for starters are their specialty.  I'd skip the fish roe (too fishy in the aftertaste which bloomed after a few seconds) but the spicy Tiropita is a must.  They suppl small, thin pieces of fine bread and you do the rest.  Super duper.  The osso bucco main was excellent and the scallops were just okay but there's a ton of great stuff on the menu I'm eager to try.  Desert was a wonderful pistachio and mastiha parfait with green apple sorbet and yes it's incredible and very refreshing.  The staff was very knowledgeable and attentive without getting in the way.  A tad on the pricey side but well worth it IMO.
Had a lovely lunch at Honey and Co. in Fitzrovia which was packed and stayed that way even after lunch hour passed but it was superb.  My lunch date had the lamb which looked great and ample but I failed to take a pic since I hate lamb (!).  However the meatballs were incredible and the hummus was extremely fresh and thankfully seasoned a bit different than everyone else's.  A+.  I will be back.  BTW-The chocolate cheesecake desert was great but we ate it too fast to take a picture!  Oh, and their coffee is amazing too.
Hopping across the pond for a memorial service I stopped into the Old Homestead Steakhouse in NYC because, well, it's just really damn hard to get a good steak these days.  Rib eye aged and cooked both to perfection (I order medium well and it was perfectly moist in the middle and very flavorful).  Man oh man.  Wow.  The Caesar salad couldn't used a bit more dressing but the lettuce was perfect as was the croutons.  Some more anchovy, or any visible anchovy, would have been a bonus but I've had much worse and that's my only quibble.  Creamed spinach, BIG baked potato, best fried onions EVER super thin and delicate and surf and turf all professionally executed.  I don't even care how much it cost but it didn't kill me.  It was well worth it.  Plus, the old-school decor is right up my alley. A++
Last but not least, and most miraculously, was the restaurant at the Lombardy Hotel in Washington, DC.  Holy Christmas you gotta' have their eggplant salad.  It is HUGE and without a doubt the best salad I've ever eaten in my life and I'm a big salad lover.  It is a mouth-watering thing of beauty.  It should be hanging in a museum were it not so delectable.  Seriously, go to DC just for this salad.  Thank me later.
Okay, so that's it for 2016.  I'm not shamed to say I'm happy to see it go as it's been a crazy year for many of us but it's a personal delight to be sharing my meager, humble musings with y'all and I hope you're holidays and fine, safe and happy.  Be careful out there!!!  See you on the flip flop.  Pics below:
Vino Teca: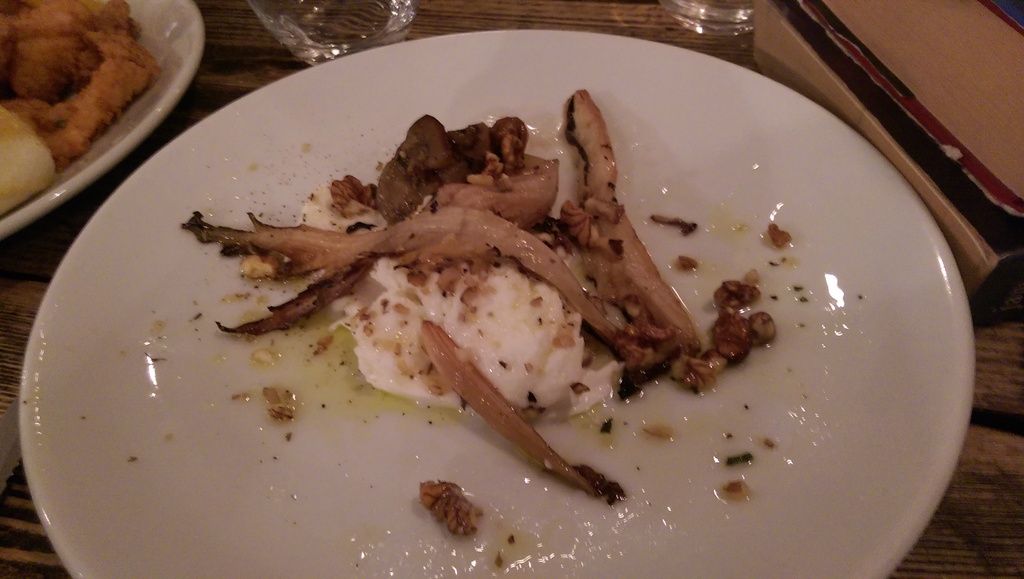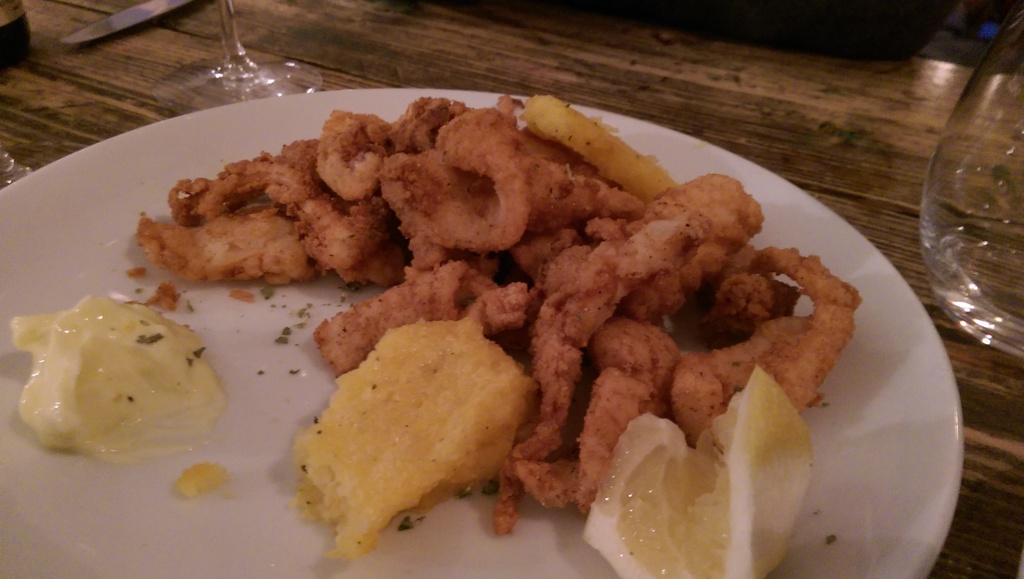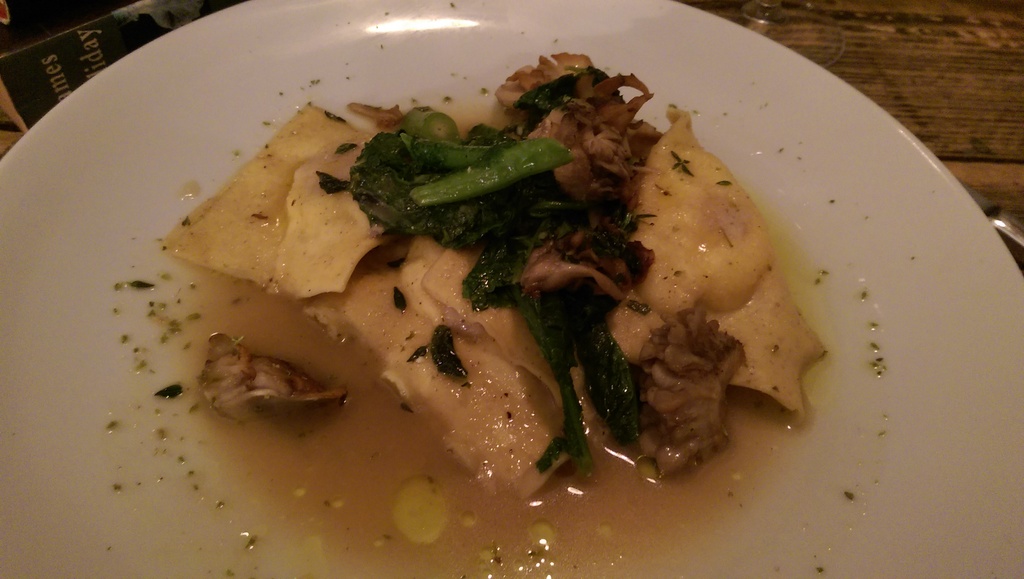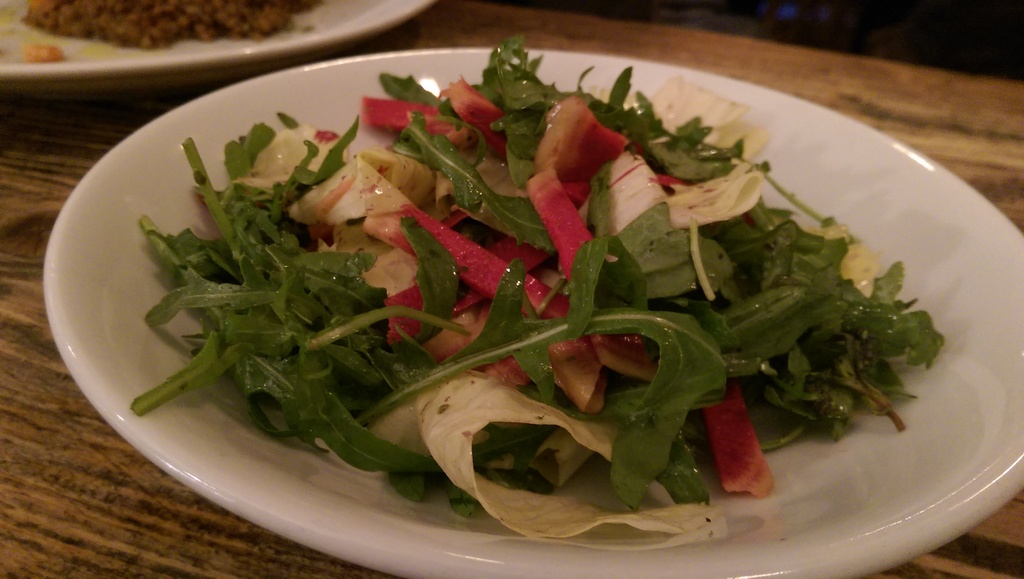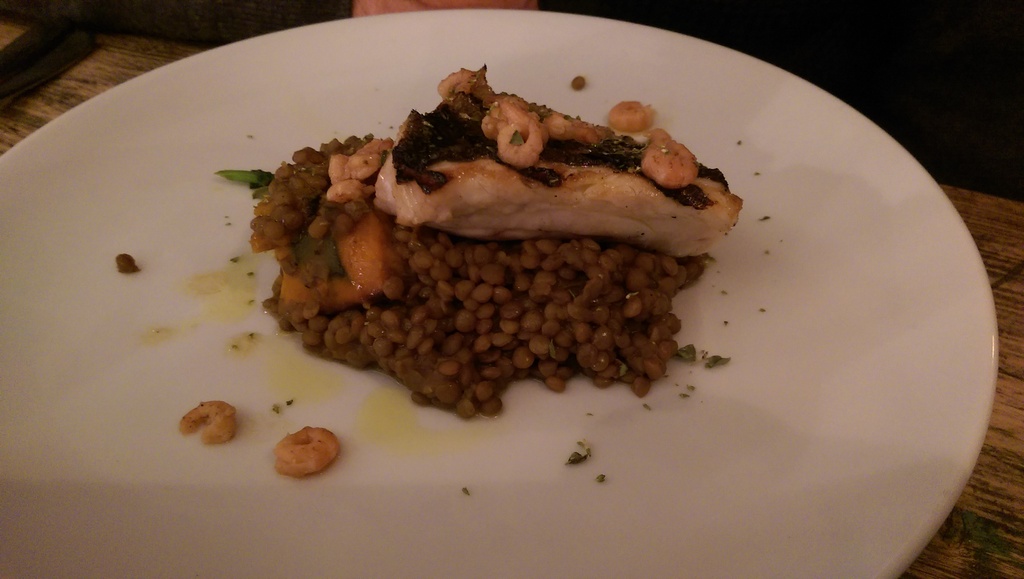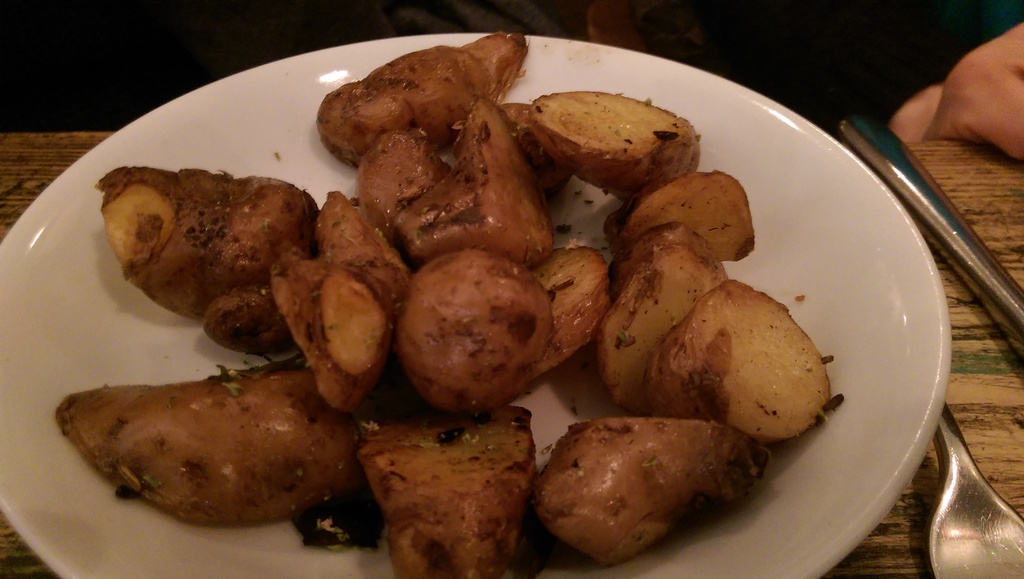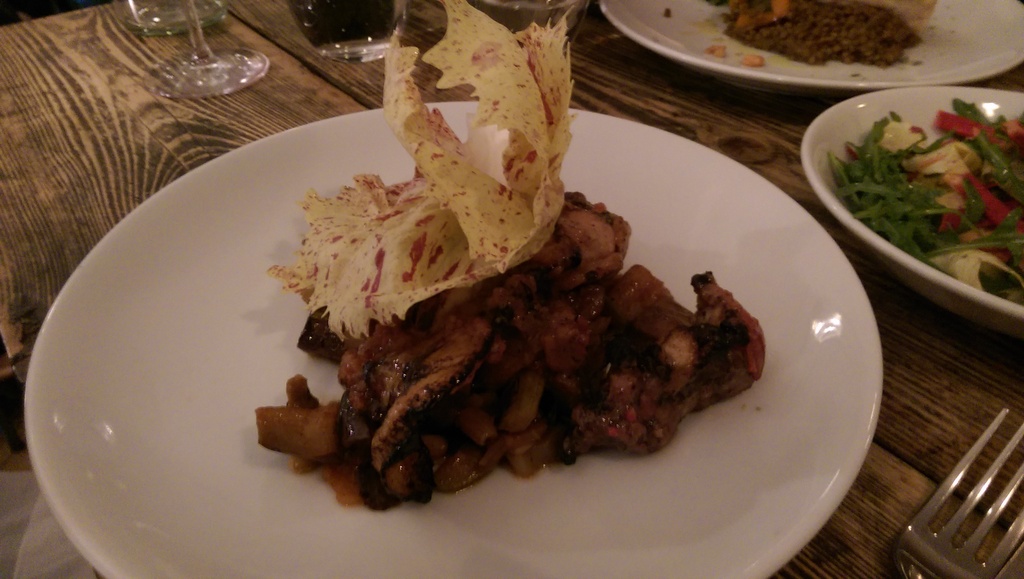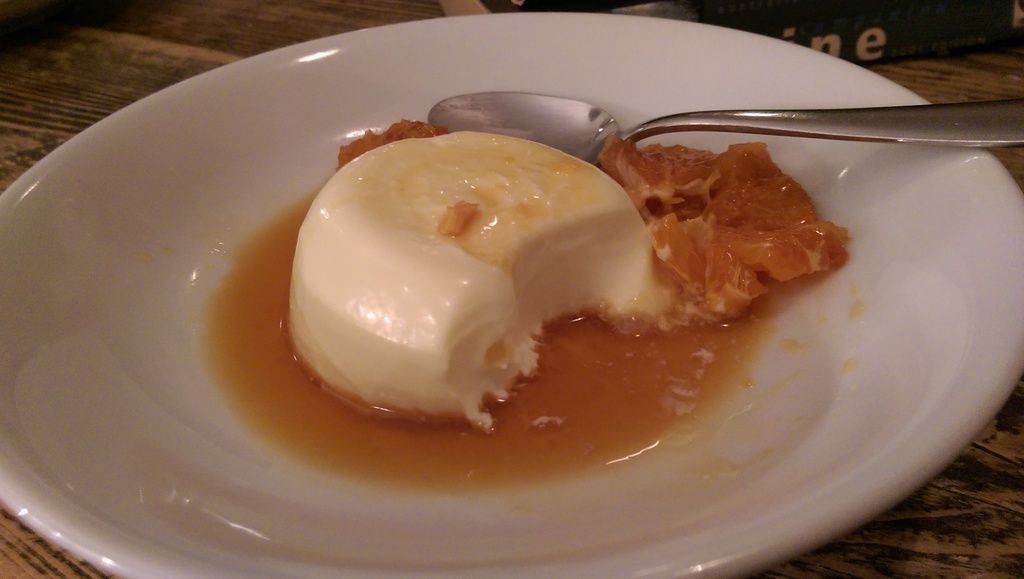 Mazi: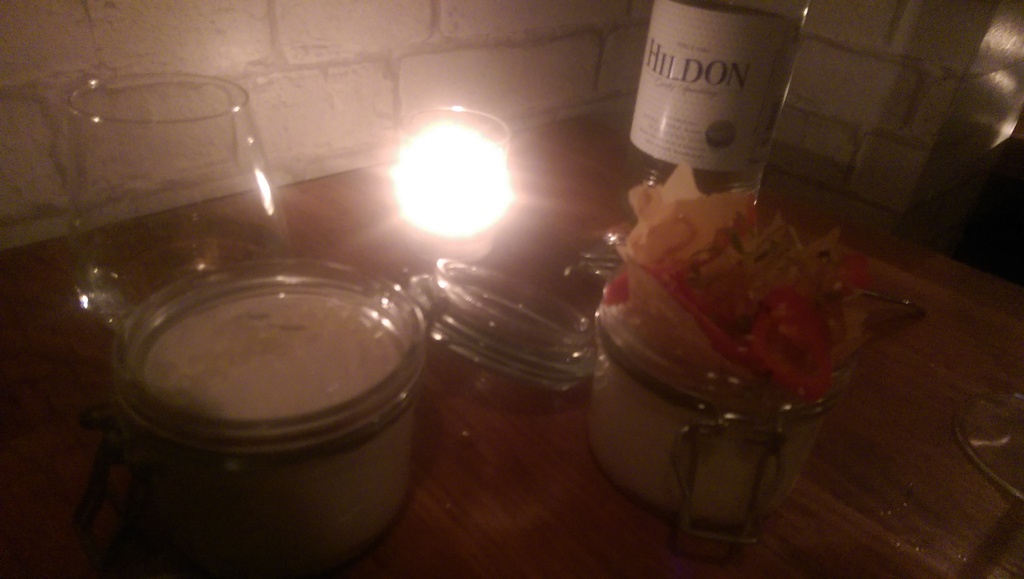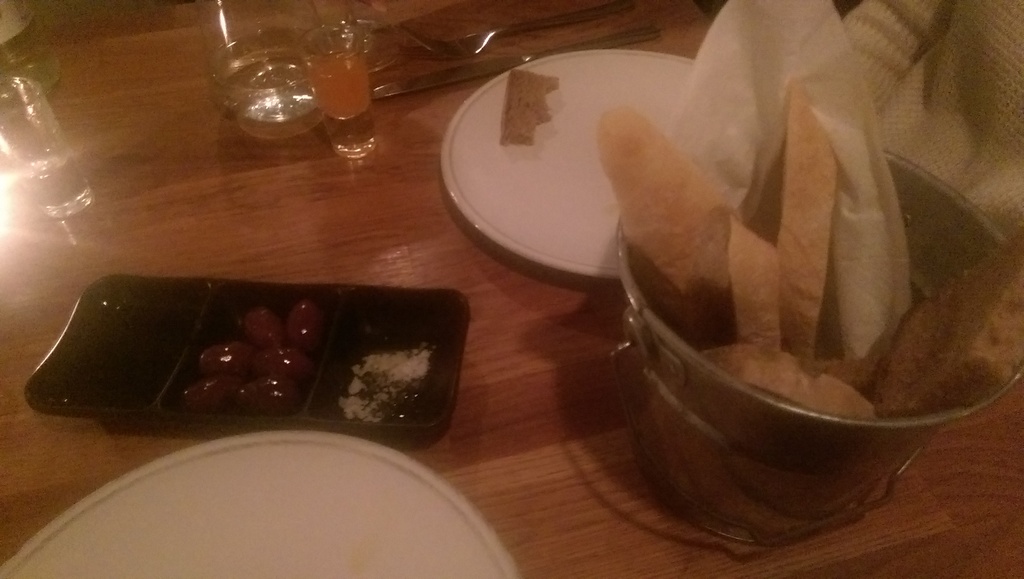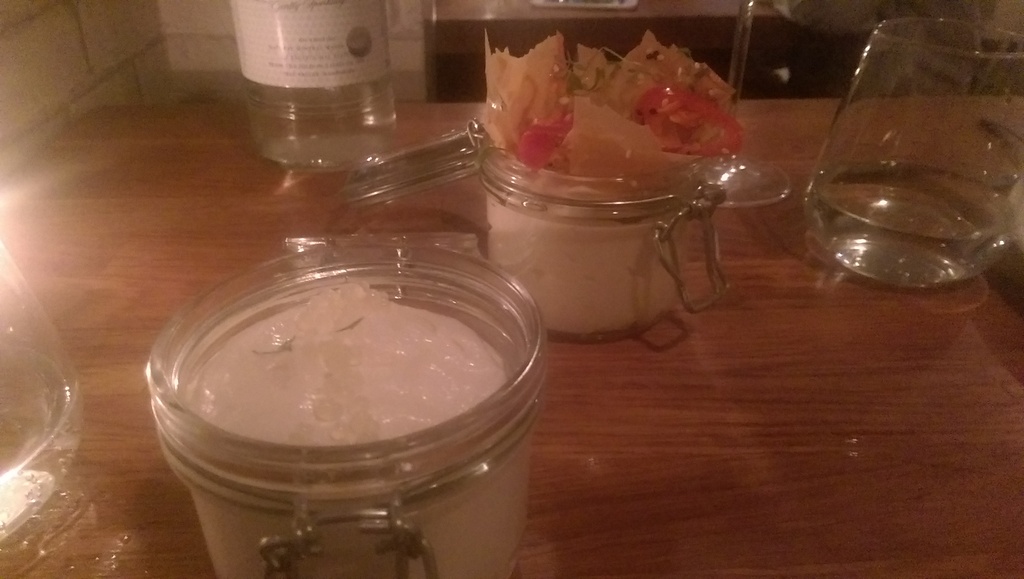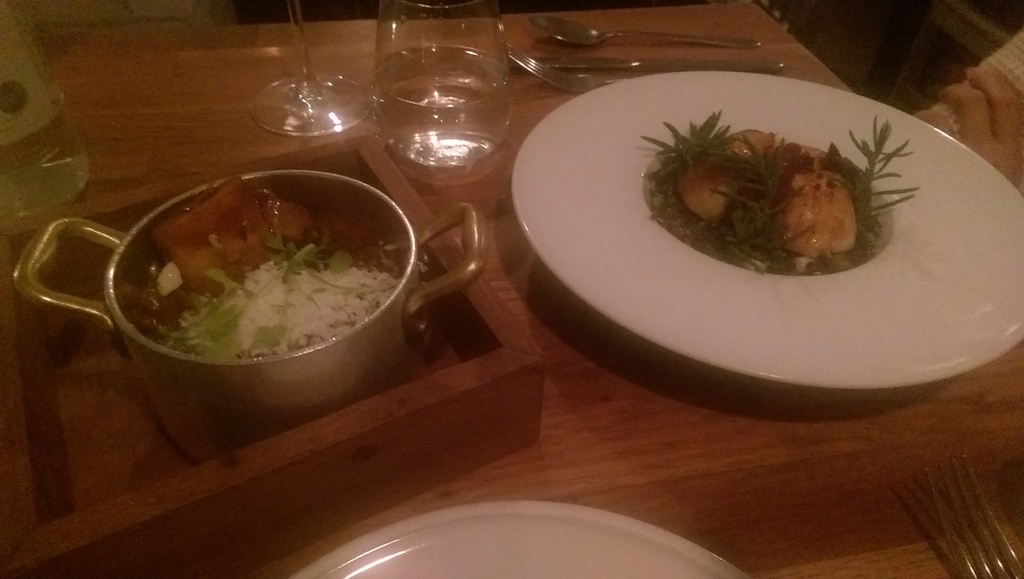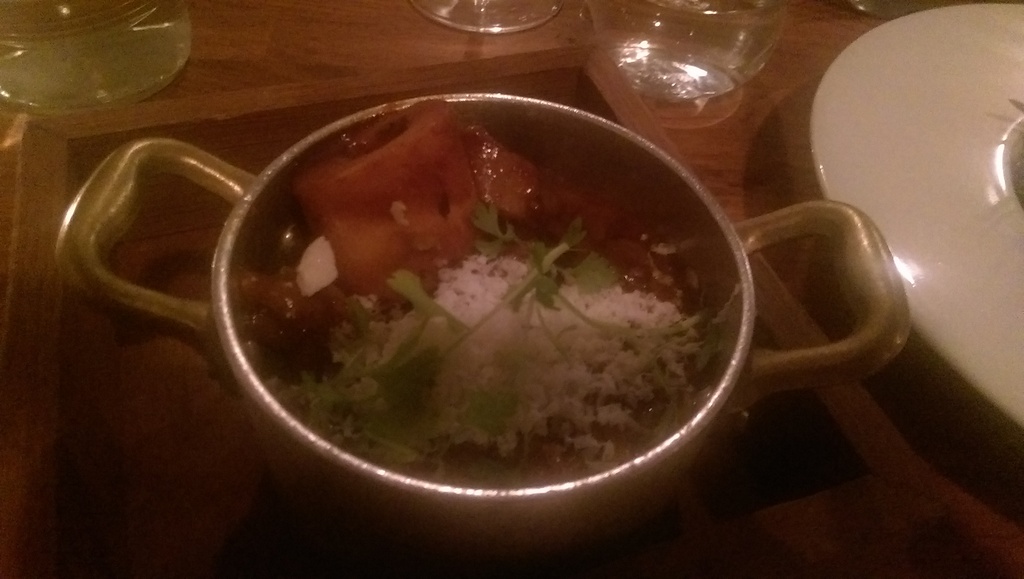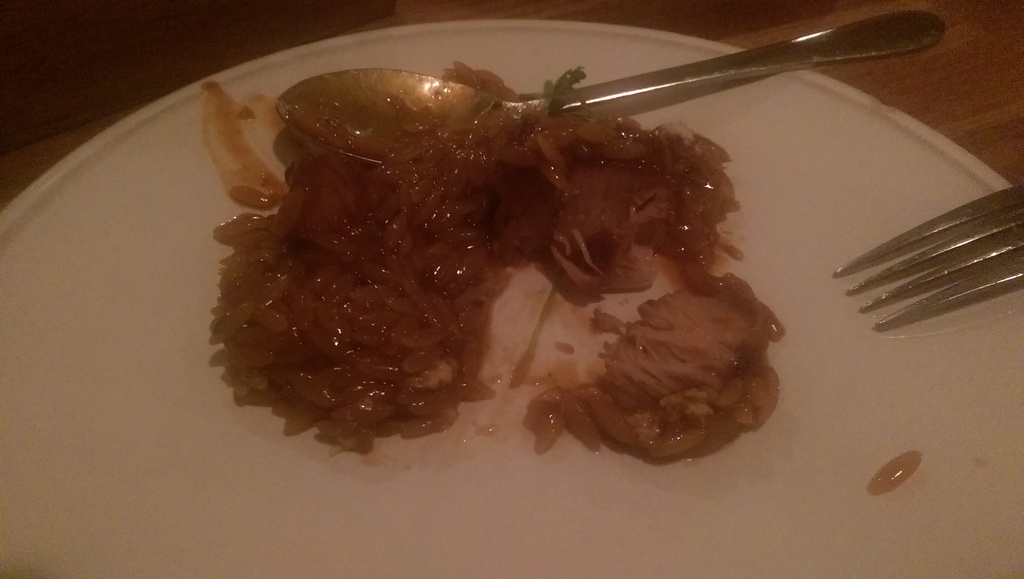 Honey and Co: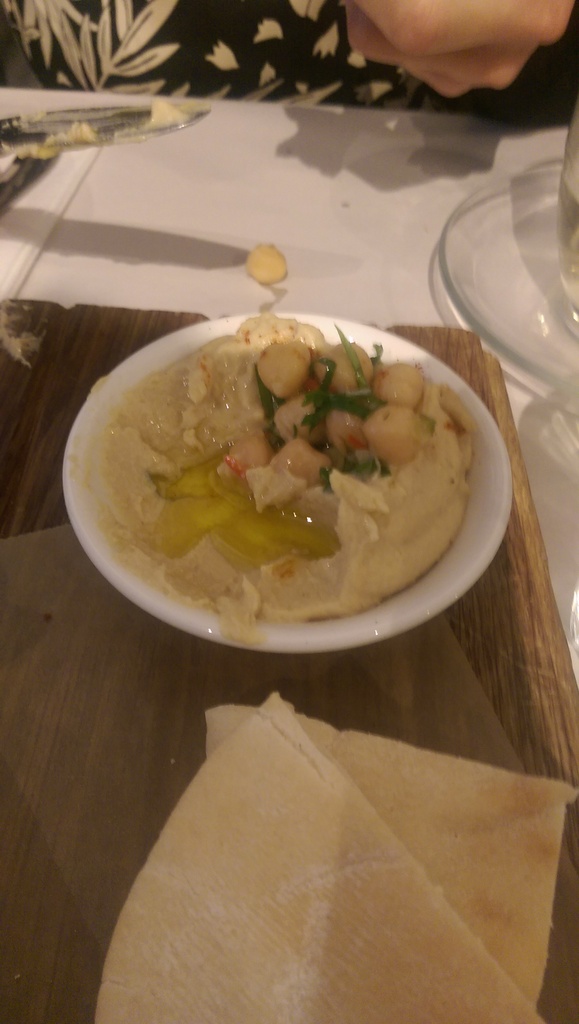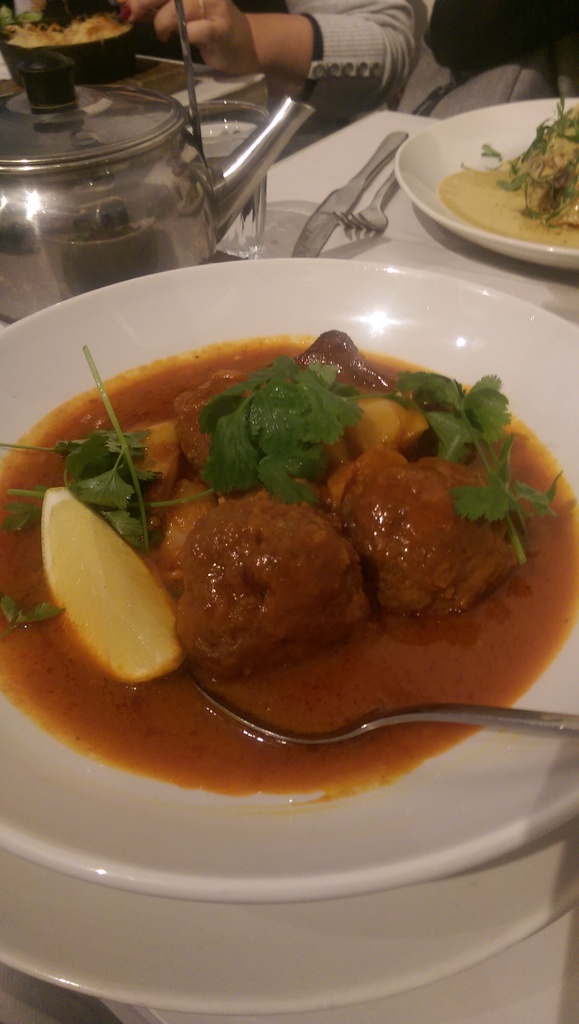 The Old Homestead: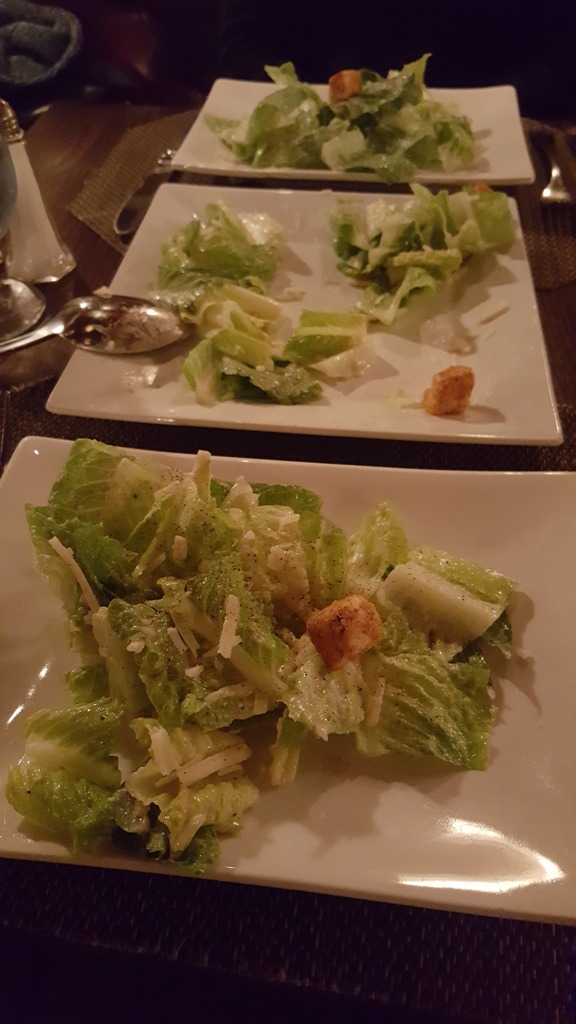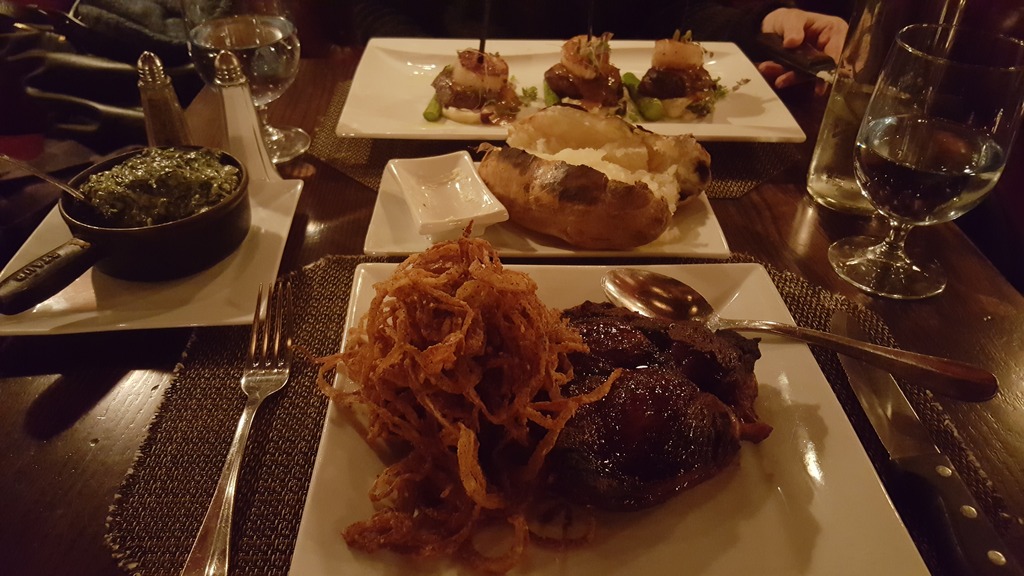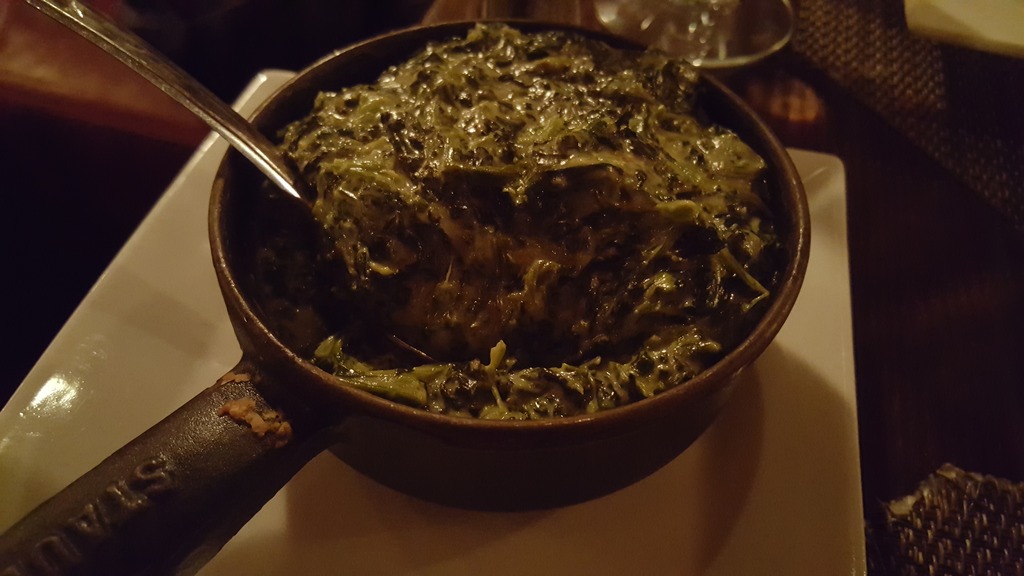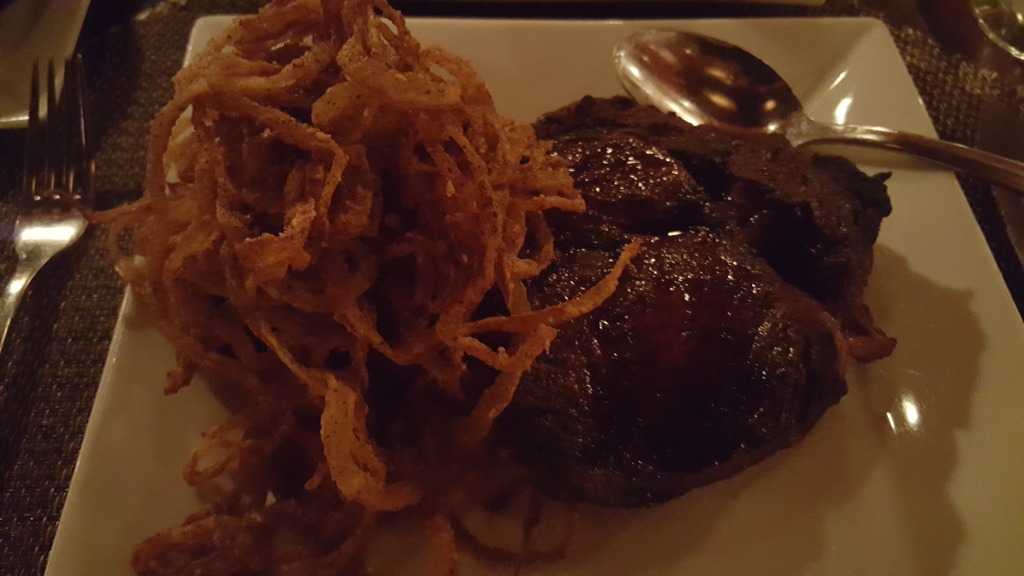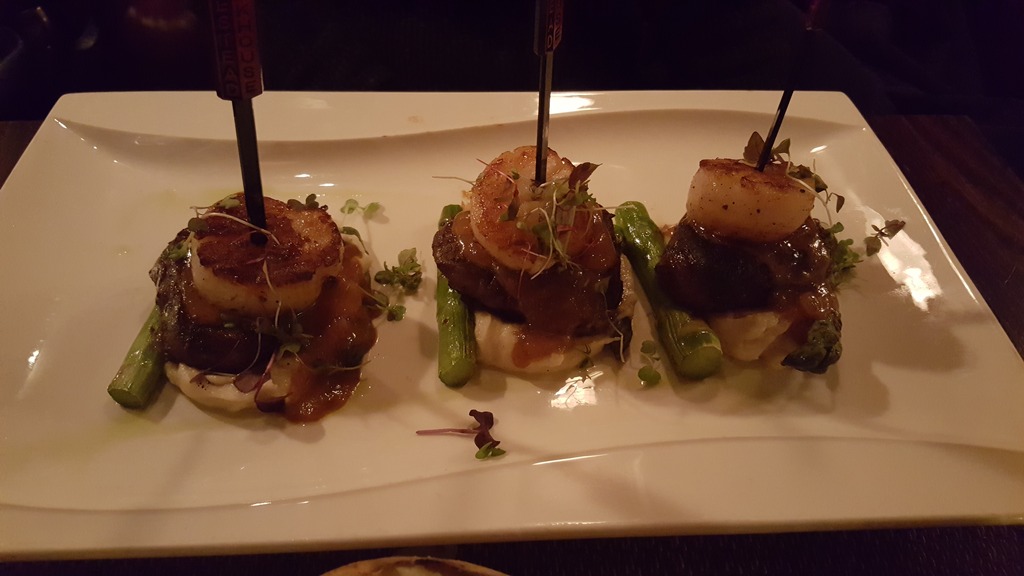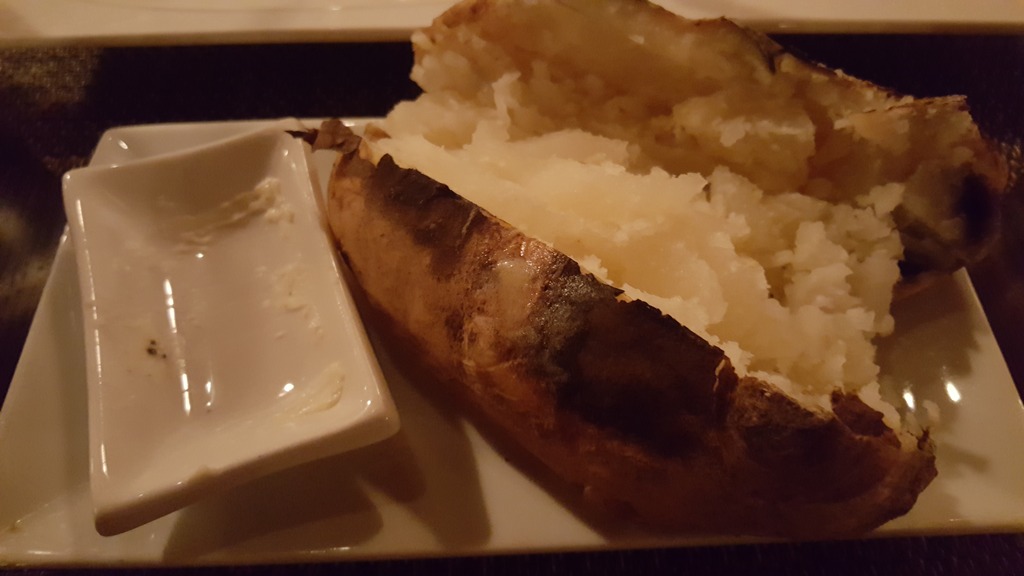 Eggplant salad at the Lombardy Hotel: